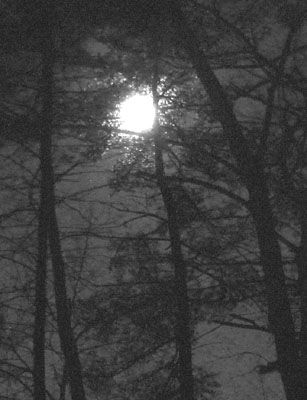 Solitary mountains following a fresh rain,
The weather's a late arriving autumn.
A stunning moon shines among the pines,
While a clear spring runs over the rocks.
Bamboos rustle as girls return from baths,

Lotuses sway under our fishing boat.
Free to linger in the spring perfume,
A prince could abandon himself.
山居秋暝
空山新雨後,
天氣晚來秋。
明月松間照,
清泉石上流。
竹喧歸浣女,
蓮動下漁舟。
隨意春芳歇,
王孫自可留。